Repatriation
In May 1942, three friends - Peter Hassall, Maurice Gould and Dennis Audrain - attempted to escape from Jersey in a small boat.
They were carrying plans of German fortifications in Jersey to give to the Allies. Tragically their adventure ended badly.
The boat capsized just two miles offshore. Dennis could not swim, and drowned. Peter and Maurice swam back to shore, only to be immediately captured and imprisoned by German forces.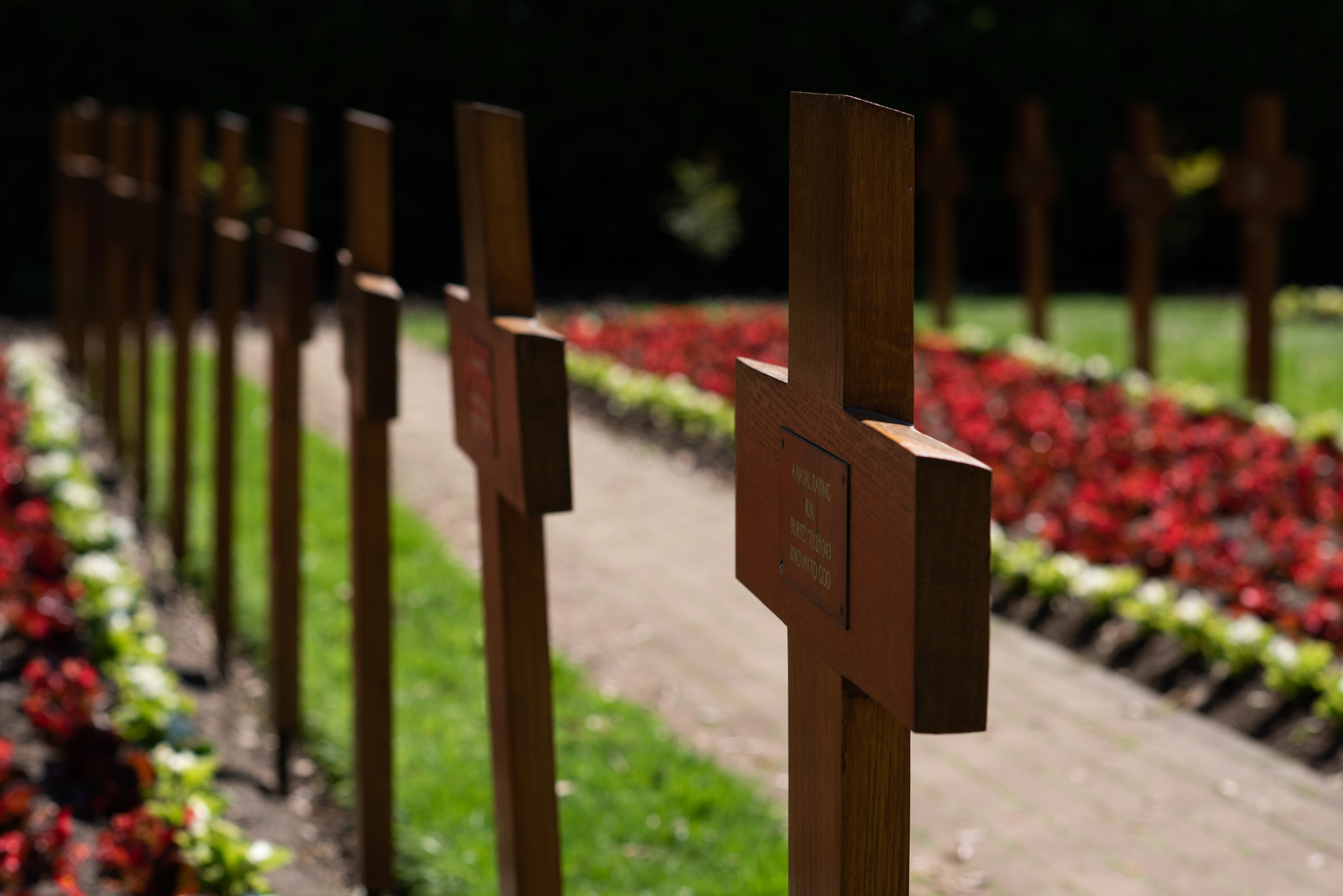 Interrogation and prison
The men were questioned for a week in Jersey concerning the photographs and charts they were carrying. Then they were taken to France for interrogation by the Gestapo, and moved to a concentration camp. Eventually, on 24th July 1942, they were transferred to Wittlich prison in Germany, where Maurice died of tuberculosis in 1943, aged just 19, in the arms of his friend Peter.
Fifty years on
Peter Hassall endured further hardship in German prisons, but survived the war. In 1995 at the time of the 50th anniversary of Jersey's Liberation, he visited his native Island from Canada and asked: "Where is Maurice?" But Maurice's body had never been repatriated.
A year later, he located the wartime burial of his friend in a German war cemetery. In 1997, with the agreement of his family, arrangements were made for the remains of the young Jerseyman to be returned to the Island and laid to rest, some 52 years after his ill-fated attempt to escape..
The place chosen was the Jersey War Cemetery in Howard Davis Park. Maurice is the only non-combatant to be buried there.

Discover more
Learn more about life in occupied Jersey at the Jersey War Tunnels, with fascinating stories from people who experienced life under German occupation, told first hand or passed down the generations in local families.