Spreading the news
For those who listened to their hidden wireless sets in secret, repeating any thing they had heard was dangerous - even whistling the latest tune!
Everyone was hungry for news, but you had to know who you could trust. Words could be whispered in open spaces where there was no risk of being overheard, but some people went a step further in their efforts to spread the latest news, putting themselves at great risk of imprisonment and probable deportation.
Updates on the Allies
A local schoolmaster was able to note down BBC news bulletins and type out a summary, making copies on an old duplicating machine. If the news concerned Allied positions overseas, he would trace a map from a school atlas and make copies of that too, ready for distribution to a favoured, trusted few.
An innocent rebel!
One of the more unlikely couriers was a middle-aged district nurse, innocently going from patient to patient in a scattered country community, and carrying the latest news in her medical bag - with her heart in her mouth! She would have been in serious trouble had she been caught!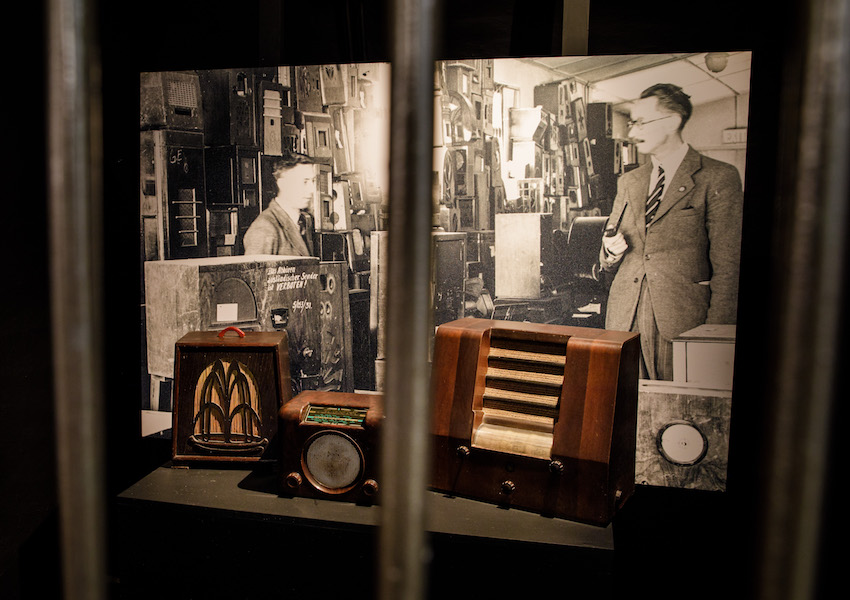 Punished
The elderly Rector of St Saviour, Canon Cohu, was less discreet, and did not seem to care who heard what he had to say. Having listened to the news on the BBC, he would call out to others "Good news..." when the Allies had been successful. He was arrested, and imprisoned in Germany where he died in 1943.
It seems that the risks of spreading the word were great, but the appetite for news from the outside world was even greater.