News
Jersey War Tunnels maintains position among world's best in Trip Advisor's Travellers' Choice Awards
23/08/2023
'A must see when in Jersey', 'A very moving visit', and a 'Brilliant historical tour' – these are just some of the reviews which have helped Jersey War Tunnels score a hat-trick with a top Trip Advisor award for the third year running.
The local visitor attraction has the prestigious rating of Tripadvisor Travellers' Choice 2023.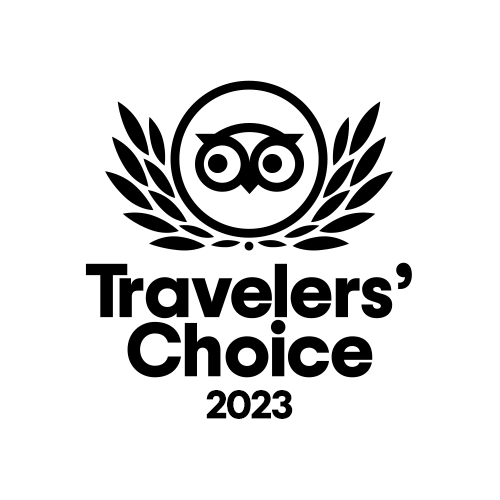 The award from the biggest travel review website in the world is determined by travellers themselves and the reviews they write over the year and puts the local visitor attraction in the top 10% worldwide.
Discussing the accolade Anthony Clarke of Jersey War Tunnels said, "We're delighted to receive this exclusive award for the third year running. Millions of people put their trust in how visitors rate places on Tripadvisor. We're proud of the fact that so many have enjoyed the Tunnels and taken the time to share their experience and we're really grateful to everyone who has taken the time to."
Jersey War Tunnels offers a unique and emotive experience of Jersey's occupation by the Nazi forces and regularly tops visitor polls.
As one TripAdvisor visitor commented on their experience this summer, 'The War Tunnels is a must on a visit to Jersey. It is well maintained, not overly priced and full of interesting artefacts relating to the time of German occupation of Jersey. Walking around each area you gain a deep understanding of the struggles the locals, the foreign slaves and also some of the German soldiers faced. As a history lover the facts were presented in a clear and compelling way. We enjoyed the war tunnels immensely and would recommend anyone to visit them.'
Another couple who recently visited also praised the Tunnels, saying, 'Brilliant historical tour, showing the entire history of the Occupation, how the islanders suffered and how well the tunnels were constructed, to this day! Excellent interactive shows and many artefacts make this a well worthwhile visit. Visitor Centre, gift shop and cafe clean and modern, both of us enjoyed this trip!'
The Travellers' Choice Award was established in 2002 and is the highest honour Tripadvisor can bestow.